C o r p o r a t e S p o n s o r s

P r e m i u m M e m b e r s h i p
Deborah Williams Shirley Harris Diana Dominguez
Emily Weinberg Donette Marble Victoria Printz
Kim Johnson
Membership: Why and How
Benefits of Membership in Uptown Midland Business and Professional Women
Community awareness and involvement
Access to publications and resources on workingwomen
Oportunities to meet and share experiences and knowledge with women of many ages, occupations, and backgrounds
Legislative involvement and increased awareness of women's issues, concerns, and needs
Business contact and networking opportunities at the local, state, and national levels
Affiliation with the oldest and largest working women's organization in the world.
BPW Foundation Affinity Program - See below
Friendship
Mentor Relationships
Financial Educational Assistance
Widened horizons beyond the workplace
Increased appreciation and acknowledgment of ourselves and others
Informative Programs
Personal and Professional Growth
Enhanced communication and public speaking skills through national programs such as Individual Development Program, Young Careerist Competition, Leadership courses, and more
Membership Criteria and Enrollment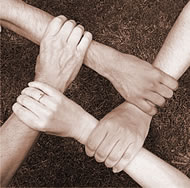 Membership in Uptown BPW is open to all individuals who support the objectives of BPW Foundation. For membership information, visit an Uptown Midland BPW meeting on the second Wednesday of each month at the Petroleum Club, 501 West Wall Avenue, Midland, TX or contact
Abby Moreau |abby@probityswd.com or
Kellie Withrow kelliewithrow@gmail.com
Download a membership fill in the blank enrollment form
Uptown BPW Membership Levels Effective 07-01-2017
Please note your membership is not considered complete until we receive your enrollment form.
BPW Foundation Affinity Program
For more information on how to partner with Business and Professional Women/USA, email Member Services or call (202) 293-1100 M-F, 9AM to 5PM EST, excluding holidays.
---

Through our affinity program with Dell Computers, BPW Foundation members can participate in the Dell Employee Purchase Program and receive up to a 10% discount on select Dell Dimension™ and Inspiron™ computers. Enjoy exclusive special values and upgrades, including discounted shipping rates, Dell's corporate-level support, Dell's award-winning 24-hour online and telephone technical support, and frequent additional special values and promotions.
When placing an order, use the BPW Foundation member ID: PS44420960. Contact a sales representative at 1-800-695-8133 or go to the Dell Web site.
---

BPW Foundation's partnership with GEICO gives you the benefit of great rates on auto insurance. In addition to your membership discount—which could shave as much as 8 percent off GEICO's already low prices—you'll also receive 24-hour service online or by phone, and efficient and fair claim handling.  Click here or call 1-800-368-2734 for a free quote.
---

Women Joining Forces and Business and Professional Women's Foundation members receive a discount on all MilitaryResumes.com services. Please click here for more information on the benefits offered to members.